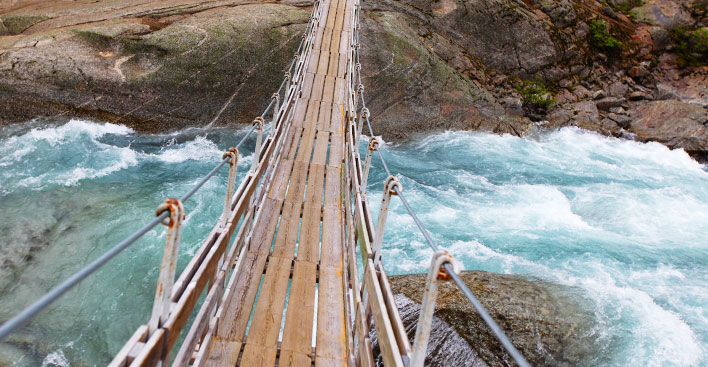 The stock and bond markets are often considered to be negatively correlated – as stocks go up, bonds often go down, or as stocks go down, bonds often go up. But neither asset class has performed well recently – and they're not the only investments heading the wrong direction.
Although stocks managed a brief rally recently, they have been slumping this fall, as the S&P 500 has dropped about 6% from its peak on September 20.  Tech stocks have been among the worst performing sectors in the recent market decline. After gaining about 20% through the first three quarters of 2018, the Information Technology sector of the S&P 500 has dropped nearly 10% over the past two months.
Bonds have also been sluggish recently, although bond prices picked up near the end of November as global investors sought safety in a tenuous economic environment.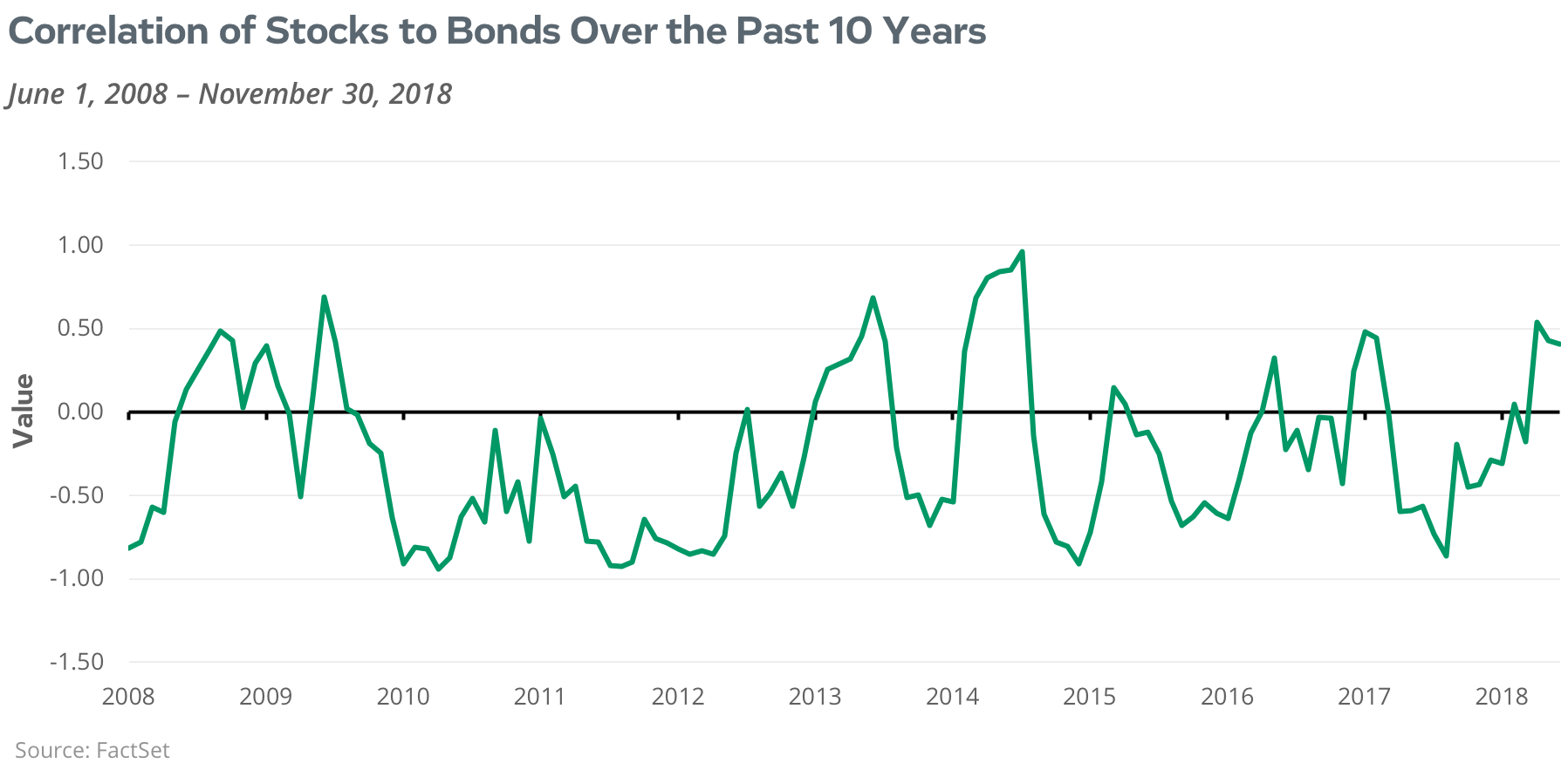 The news has been discouraging for other asset classes as well. Oil has suffered a steep drop the past two months. After closing October 3 at $76.41 per barrel, West Texas Intermediate (a benchmark in oil pricing) has plunged more than 30%, ending November at $50.93.
Gold has also been slumping this year, as the price of an ounce of gold has dipped 6.5%, from $1,308.90 at the close of 2017 to $1,223.60 at the close of November.
With most major asset classes floundering, investors are left with few encouraging choices to park their dollars. Most banks are still paying savings account interest rates of under 0.1%, with one- and two-year bank CDs averaging just under 1.0%, according to Bankrate.[2] Bank money market rates have been averaging just 0.20%, although some money market funds managed by investment firms now pay around 2%. That may be the best deal available in the current market.
What to Expect Next
There may be some justification for the recent market pullbacks. Trade issues, economic concerns and rising interest rates have helped drive down stock prices. In the bond market, the Federal Reserve's (Fed) gradual rate hike policy has been pushing up interest rates, which tends to depress bond prices.
But are these trends likely to continue?
As we've noted in the past, as the Fed pursues its incremental tightening policy, markets will likely remain volatile. But stock market valuations – which have dropped to a more reasonable 12-month forward price-earnings level of about 15.6 for the S&P 500 – should provide some support for the equity market. However, if corporate earnings growth begins to weaken, that could lead to further declines in stocks. So far, corporate earnings appear to be solid for the coming months, which leads us to anticipate modestly positive equity market returns over the next six to 12 months. 
Bond prices may also remain volatile as the Fed pursues its incremental tightening policy.  But with short term interest rates now approaching what the Fed may consider the "neutral rate," we believe the Fed may be closer to winding down its tightening monetary policy.  
We expect that fixed income returns will remain relatively low in the near term, but with 10-year and 30-year U.S. Treasuries yielding over 3%, and 2- and 5-year Treasuries paying over 2.7%, fixed income investors are finally able to earn a return on their investment above the current rate of inflation.
[i] The S&P 500 Index is a market-cap-weighted index that represents the average performance of a group of 500 large-capitalization stocks. An index is unmanaged and an investment cannot be made directly in an index.
[2] Bankrate, November 27, 2018.
For more, see: November Recap: Oil Continues to Fall while Stocks Remain Volatile
To see our Market Outlooks every month and learn more about our perspective on the markets, the economy, and investing, subscribe to our Investing Insights newsletter.
Media contact: Samantha Mehrotra, 612-844-4197, samantha.mehrotra@thrivent.com
All information and representations herein are as of 12/03/2018, unless otherwise noted.
The views expressed are as of the date given, may change as market or other conditions change, and may differ from views expressed by other Thrivent Asset Management associates. Actual investment decisions made by Thrivent Asset Management will not necessarily reflect the views expressed. This information should not be considered investment advice or a recommendation of any particular security, strategy or product.  Investment decisions should always be made based on an investor's specific financial needs, objectives, goals, time horizon, and risk tolerance.
Past performance is not necessarily indicative of future results.
---