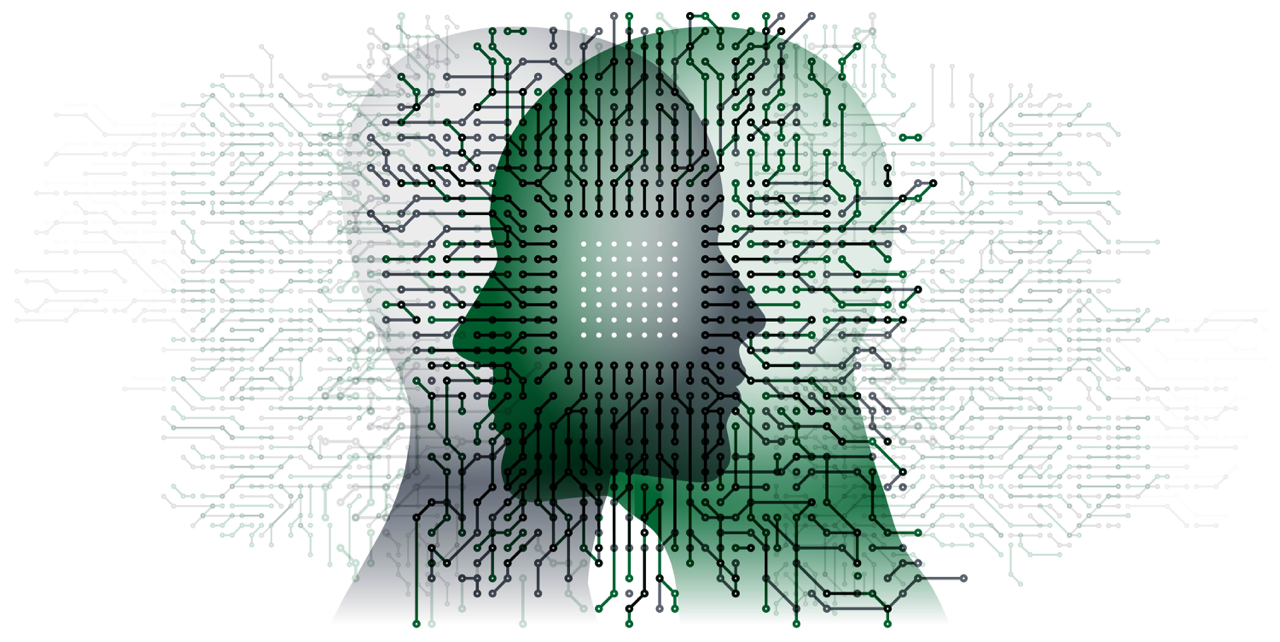 Thanks in large part to rapidly-evolving technologies, we're seeing amazing growth in the small-cap space. In fact, the growth today rivals the small-cap market of the late 1990s, which was an extraordinary period. But, unlike the 1990s, the drivers of the growth have strong secular underpinnings.
Leading the charge are several major secular trends:
Data: the amount of data is growing rapidly.  As much as 90% of all data has been produced in the last 2 years.
Algorithms: includes machine learning and artificial intelligence (AI) programs designed to drive revenue, improve efficiency and improve service. (Algorithms are informed in real time by this proliferation of data.)
Networks: real time communication, access to information. 5G is coming and promises to be 10 times faster. That should enable improvements in robots, flying drones, and Internet applications.
Cloud: can lease computing power and storage. The fastest, most powerful computing engines are now available for rent. Previously supercomputers were used only by the most sophisticated enterprises for applications like astrophysics or finding oil miles below the surface of the ocean.  This lowers barriers to entry and enables advancements by new businesses, such as Uber, Airbnb and many more.
Electronics: Moore's Law, which essentially states that computing power doubles about every two years, has been in place for over 50 years and continues to be valid today.
These technologies allow entrepreneurs to pursue new ideas and test their theories without having to make large investments in computing systems, support staff and office infrastructure. And that has opened doors not just for cloud and AI firms, but for any firm that knows how to use the technologies to their advantage.
Disrupting the scale barrier
Traditionally, the biggest obstacle for small companies was the scale barrier. Because of the economies of scale, large companies could produce goods and services more cheaply than their small-cap counterparts. Now, with the cloud, cost savings can be achieved in a new way.
Companies can rent entire business functions in the cloud – manufacturing overseas, as well as legal, accounting, compliance, and IT from a variety of sources. As a result, large companies are less able to use their size to squash competition, and we're seeing a new crop of small companies compete in markets previously reserved exclusively for the large players.
The cloud is also becoming an increasingly vital ingredient in how companies collect, analyze and store data. Meanwhile, AI is allowing companies to extract maximum value from this data by automating and optimizing business processes. Together, they are making innovation more valuable and far less expensive to pursue.
You don't have to own it; you can rent it
A perfect example of where these trends come together is the software business. In the past, if a company wanted software, it was required to buy the application, load it onto its server, and maintain an IT staff to manage it. Now companies can simply rent software in the cloud.
For example, Pegasystems provides software that automates customer interactions. It gathers and stores customer data in the cloud, and it uses a form of AI machine-learning to seek ways to improve the customer experience.
When a client's customer service representatives take a call, they can access all information on the customer's accounts and interactions in the cloud. AI can make suggestions to help the rep determine the best course of action for the customer. Over time, these interactions become more efficient as the algorithm improves.
Another example is Arista Networks, which provides networking equipment that allows companies to customize their networks for the specific applications of their businesses.
Competing with Cisco Systems
In the past, Cisco Systems was the only dominant provider of networking equipment. But that has been changing amidst an increasing demand for custom network services. Since Cisco's proprietary equipment does not accommodate customization of network services, Arista Networks has been able break through Cisco's near monopoly to get a foothold in that market. Its programmable chips and open-source operating systems can be customized and improved over time.
These technologies are also empowering innovations in other sectors. In healthcare, the mapping of the genome in the late 90's – enabled by increased computing power – has led to new drug development today.  
There has also been a tremendous amount of investment in the biotech industry as a result. Gene therapy and immunotherapy in cancer treatment are examples of areas of large investment.
Catalent and Syneous Health both provide services to companies attempting to commercialize new drugs. If you're a scientist and want to develop and commercialize a new drug, you don't have to be a Merck or a Pfizer with armies of researchers and centralized business functions. You can procure capabilities from companies like Catalent and Syneous.
Why small cap?
Small-cap companies tend to carry higher risks and higher valuations than larger stocks, but the growth potential of the leading small-cap stocks far exceeds the potential of most of the larger, more established companies. Additionally, the advent of cloud computing and AI reduce the competitive barriers once enjoyed by large scale enterprises and gives the advantage to smaller more agile companies.
Within the small-cap universe, we try to find the companies with the potential for more durable growth compared with market expectations. We evaluate the risks that those companies face by looking beyond their current circumstances to understand what a company's market opportunity and competitive advantage may be in future years.
We look not only at the management team and the capabilities of each company but also the potential size of the company's market segment and its competition. It's important not to extrapolate trends indefinitely, which is where our disciplined focus on valuation helps reduce the risk of overpaying for future growth.
AI and the cloud are likely to play a significant role in determining which small companies will go on to greater success and will be able to sustain growth over the long term. Recognizing their impact now – and knowing how to evaluate companies correctly – will be critical for small-cap investors over the next decade.
All information and representations herein are as of 06/04/2019, unless otherwise noted.
The views expressed are as of the date given, may change as market or other conditions change, and may differ from views expressed by other Thrivent Asset Management associates. Actual investment decisions made by Thrivent Asset Management will not necessarily reflect the views expressed. This information should not be considered investment advice or a recommendation of any particular security, strategy or product.  Investment decisions should always be made based on an investor's specific financial needs, objectives, goals, time horizon, and risk tolerance.
This article refers to specific securities which Thrivent Mutual Funds may own. A complete listing of the holdings for each of the Thrivent Mutual Funds is available on ThriventFunds.com.