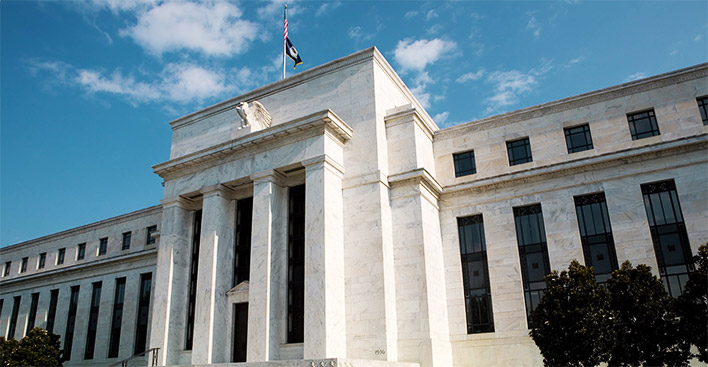 In the past couple of years, the Federal Reserve (Fed) has been raising interest rates with almost clockwork regularity. After raising the rates a quarter point in September to a target range of 2.0% to 2.25% – the eighth hike since December 2015 – the Fed also signaled that another incremental increase may come as early as this December.
With rates on the rise, what should fixed-income investors look for in the coming year?
For one thing, they should anticipate that the Fed will keep raising rates, but cautiously. The intent of the policy is to keep the economy from overheating without turning off the burners. In other words, the Fed is doing what it has traditionally done: keeping a sharp eye peeled for signs of inflation rising rapidly.
Rates: Rising to Neutral
So far, those signs have been few. But with the economy still robust, we do expect the Fed to continue to raise rates in the coming year, probably to a range of 3.0% to 3.25%. The goal is to reach a "neutral rate," where the Fed is neither stimulating nor slowing the economy, and if necessary, raise it to a restrictive rate to slow the economy and inflation. At the same time, we don't believe that the Fed will be overly aggressive, because it's not yet clear where "neutral" is.
Despite the Fed's actions, we don't foresee longer-term rates rising significantly – unless, of course, inflation suddenly spikes. Longer-maturity rates are driven primarily by long-run growth and inflation expectations, which remain subdued. As a result, we expect the Fed to stop raising rates when they reach 3.5% or a bit higher. At that point, the 10-year yield would most likely be close to the yield of the federal funds rate, if not below it.
One other note: Monetary policy has gone from a period of quantitative easing to quantitative tightening. During the financial crisis, the Fed bought Treasuries and mortgage-backed debt securities to drive down longer-term interest rates in order to stimulate the economy and support asset prices.
It reversed course in the 4th quarter of 2017, and began reducing the size of its balance sheet as it further normalized monetary policy. The Fed currently is shrinking its balance sheet by up to $50 billion a month, which effectively increases the supply of U.S. Treasuries on the market available to be purchased by the private sector.
The State of Credit
All told, fixed-income returns have been muted this year. Treasuries are under water. Higher-quality debt assets are also slightly down for the year. Some higher-yielding assets, such as high-yield corporates, have posted positive returns. Even there, gains have been slim.
What does this all mean for investors in the near term? Let's take a look at three areas:
Credit markets. The current risk premium in the corporate credit markets, particularly in high-yield corporates, remains quite low given longer-term risks such as greater volatility and defaults. If a recession hits, investors wouldn't be sufficiently compensated for the longer-term risks they've assumed. That noted, an economic downturn appears unlikely in the next year.

Thanks to a strong economy and strong earnings, corporate balance sheets are healthy, and demand for corporate bonds should remain solid. With corporations still able to service their debt, investment-grade corporates should have relatively low risk in the coming year. Yes, higher debt levels are a concern. Particularly toward the end of an economic boom, companies tend to take on more debt. But there's a mitigating factor: Interest rates are still relatively low.
Municipal bonds. Munis have performed well this year, especially considering that they're a longer-duration asset with more interest rate sensitivity. High-yield munis have been up about 4% this year, which in the current fixed income universe is notably positive.

Interestingly, the supply of munis has been down this year. That may well change in the long term. Some states and governments have had to deal with pressing financial issues, such as unfunded pension obligations. That could impact the muni markets in the future.
Mortgage rates. They're certainly up. As of October, the 30-year fixed rate was about 5% compared to 3.94% a year earlier. Higher mortgage rates cut into the affordability of buying a home. Still, housing costs remain fairly reasonable by historic standards. And the ratio of consumer income to debt service suggests that potential homebuyers aren't burdened with debt.
Looking Ahead
In short, the stock and bond markets are largely positive. But there are some concerning signs on the horizon:
Trade travails. So far, markets seem to have come to a consensus that ultimately, most trade troubles will be settled. There's some basis for that calm. Case in point: the new United States-Mexico-Canada Agreement (USMCA), which — if ratified — will replace NAFTA. The one exception could be a U.S.-China trade war, particularly if prices of Chinese goods become a burden on businesses and consumers.
Congress. Might a flip on either house of Congress to the Democrats affect rates or a change in tax policy? It probably wouldn't have much impact on rates and yields. And the earliest that tax policy might be changed would be 2020, something that would be very difficult to accomplish in any case. There are many larger factors that might affect interest rates, inflationary pressures being chief.
Federal budget deficit. It's expected to be in the neighborhood of $1 trillion by next year. Not surprisingly, the supply of Treasuries is up significantly. This hasn't had much effect on rates so far, and it may not next year. But if the deficit's massive size persists for several years, the supply of Treasuries could exceed demand, causing bond prices to decline – thus effectively raising Treasury rates.
In sum: We foresee shorter-maturity interest rates continuing to rise, but gradually. Returns in the fixed-income market probably will be moderate for the most part, and will come mostly from income versus price gains. But should inflation suddenly raise its head, the situation will become more complex, and highly unpredictable.
All information and representations herein are as of 10/23/2018, unless otherwise noted.
The views expressed are as of the date given, may change as market or other conditions change, and may differ from views expressed by other Thrivent Asset Management associates. Actual investment decisions made by Thrivent Asset Management will not necessarily reflect the views expressed. This information should not be considered investment advice or a recommendation of any particular security, strategy or product.  Investment decisions should always be made based on an investor's specific financial needs, objectives, goals, time horizon, and risk tolerance.