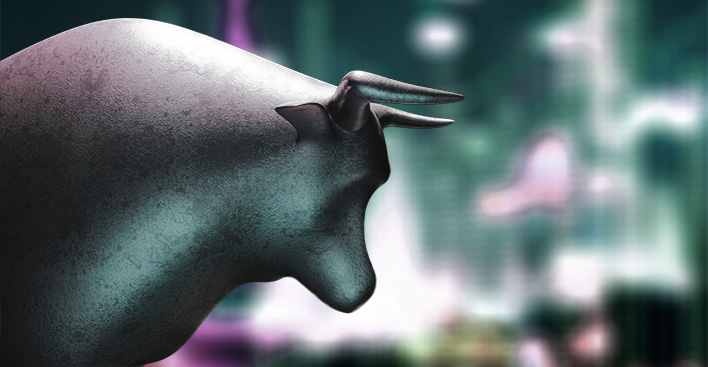 The current U.S. bull market became the longest in modern history in August after nine and a half years of sustained growth, persevering through 3,466 calendar days without experiencing a drop of 20% (or more) from a closing high.
Rising from the ashes of the Great Recession, the bull market began on March 9, 2009, when the S&P 500 closed the day at 676.53. It closed August 31, 2018 at 2901.52 for a 324.58% total gain (16.47% annualized). The total return during that period, including reinvested dividends, was 418.16% (18.95% annualized). (The S&P 500 Index is a market-cap-weighted index that represents the average performance of a group of 500 large-capitalization stocks.)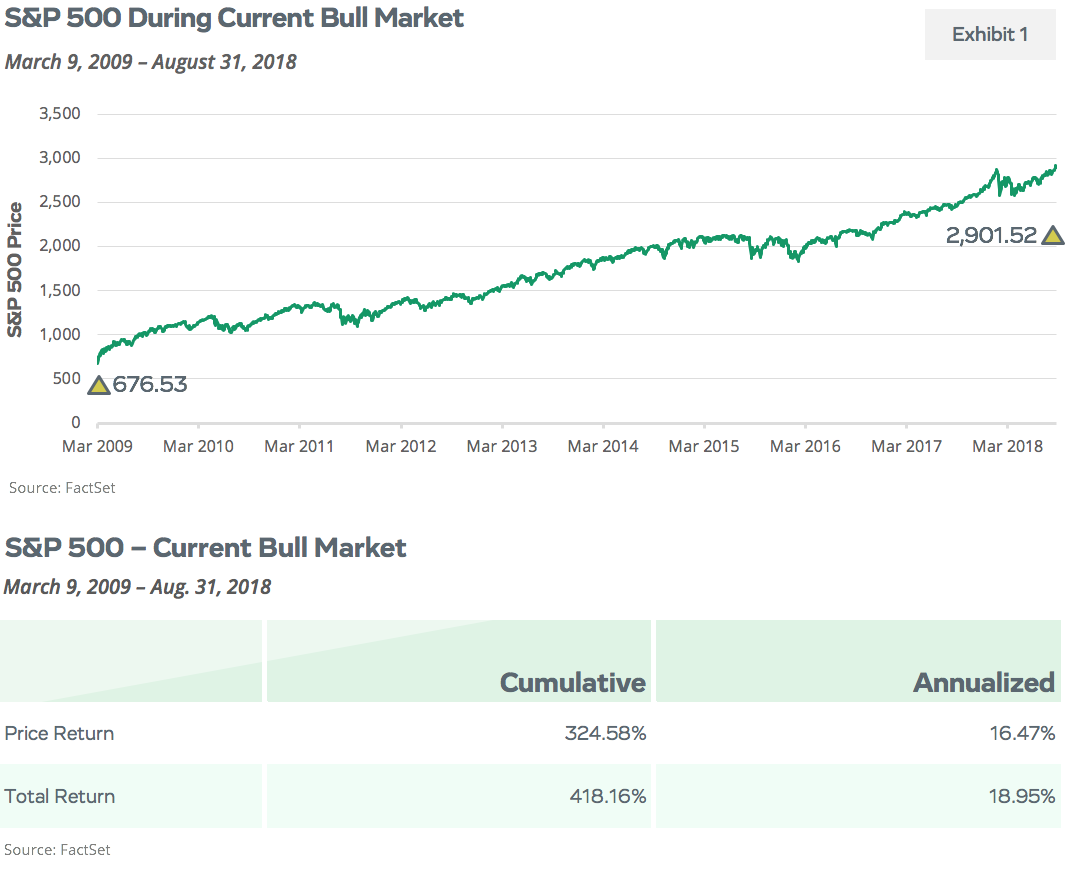 A number of factors have contributed to the longevity of the bull market, including improving corporate earnings, a generous money supply and low interest rates that helped stabilize the economy. Steady job growth and rising consumer spending also contributed to the health of the economy and the stock market. (See: Consumer Spending Surprisingly Strong Despite Stagnant Real Wages)
Here are some other highlights from the past month covered in more detail later in this report:
Retail sales up again. Retail sales had another strong month, with a 0.5% increase in July, according to the U.S. Department of Commerce.
Employment gains continue. The economy added 157,000 new jobs in July, according to the U.S. Bureau of Labor Statistics.
GDP growth revised. Gross domestic product (GDP) growth for the second quarter was revised up from 4.1% (annualized) to 4.2%, according to the U.S. Department of Commerce in a report issued August 28.
10-year yields ebb. Interest rates on 10-year U.S. Treasuries dipped slightly in August to close the month at 2.85%.
Oil prices stabilize. After a sharp dip in prices in July, the price of oil stabilized in August, finishing the month with a slight increase.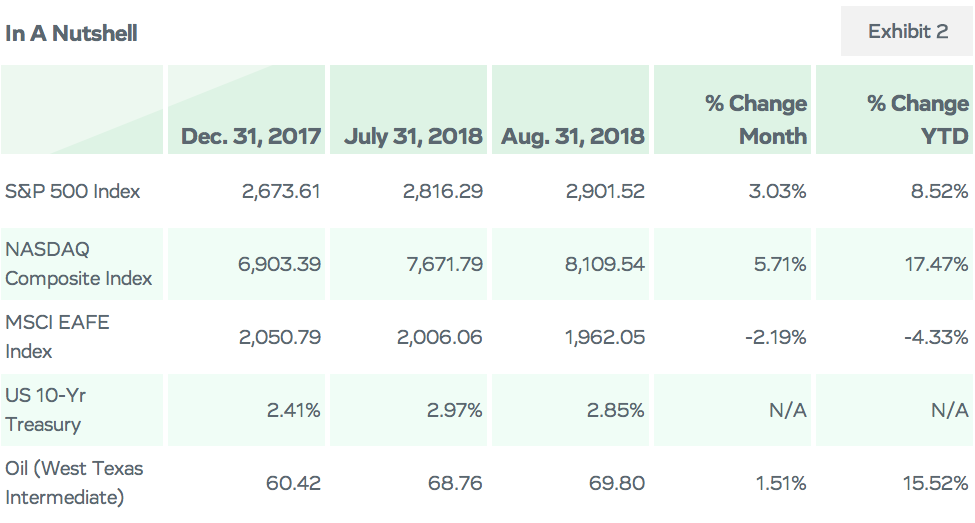 Drilling Down
U.S. Stocks Still Climbing
The S&P 500 rose 3.03% in August to finish the month at 2,901.52 – up from 2,816.29 at the end of July.
The total return of the index (including dividends) was 3.26% for August. Through the first eight months of 2018, the total return of the S&P 500 was 9.94%.
The NASDAQ Index continued its strong performance with a gain of 5.71% in August. Year-to-date, the NASDAQ is up 17.47%. (The NASDAQ – National Association of Securities Dealers Automated Quotations – is an electronic stock exchange with more than 3,300 company listings.)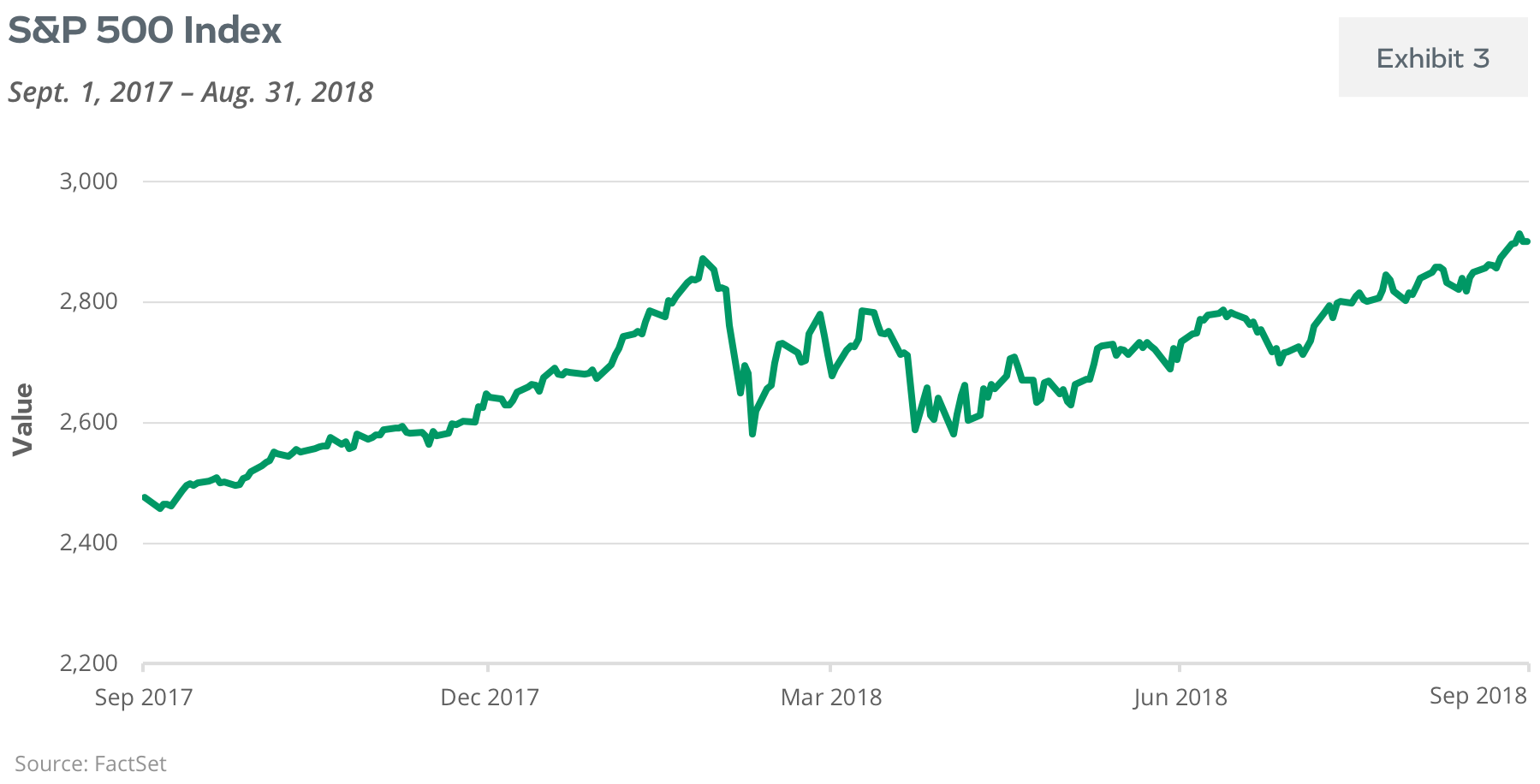 Retail Sales Rolling
Retail sales increased by 0.5% in July from the previous month and 6.4% from a year ago, according to the advance monthly retail sales report issued August 15 by the U.S. Department of Commerce.
General department store sales had an unusually strong month, up 1.2% from the previous month, although sales for the sector are up only 0.2% year-over-year. Gasoline sales – reflecting higher pump prices – were up 0.8% for the month and 22.2% year-over-year. Non-store retailers (primarily online) were up 0.8% for the month and 8.7% year-over-year.
Employers Continue to Hire
U.S. employers added 157,000 new jobs in July, and the unemployment rate dipped 0.1% to 3.9%, according to the U.S. Bureau of Labor Statistics Employment Situation report August 3.
The economy has added jobs for 94 consecutive months. (See: Despite Strong Job Demand, Wage Growth Still Lagging)
Manufacturing Expansion Continues
Economic activity in the manufacturing sector continued to expand in August, as the overall economy grew for the 112th consecutive month, according to the Institute for Supply Management (ISM) Report on Business issued September 4.
Sixteen of 18 industries surveyed by the ISM reported growth in new orders in August, led by computer and electronic products; apparel, leather and allied products; textile mills; and paper products.
However, manufacturers did express concern on a couple of key issues, according to Timothy R. Fiore, ISM Chair. "Demand is still robust, but the nation's employment resources and supply chains continue to struggle," said Fiore. "Respondents are again overwhelmingly concerned about tariff-related activity, including how reciprocal tariffs will impact company revenue and current manufacturing locations."  
Most Sectors Move Up
Nine of the 11 sectors of the S&P 500 moved up in August, led by Information Technology (up 6.93%), Consumer Discretionary (up 5.13%) and Health Care (4.37%).
The chart below shows the results for all 11 sectors for the past month and the year: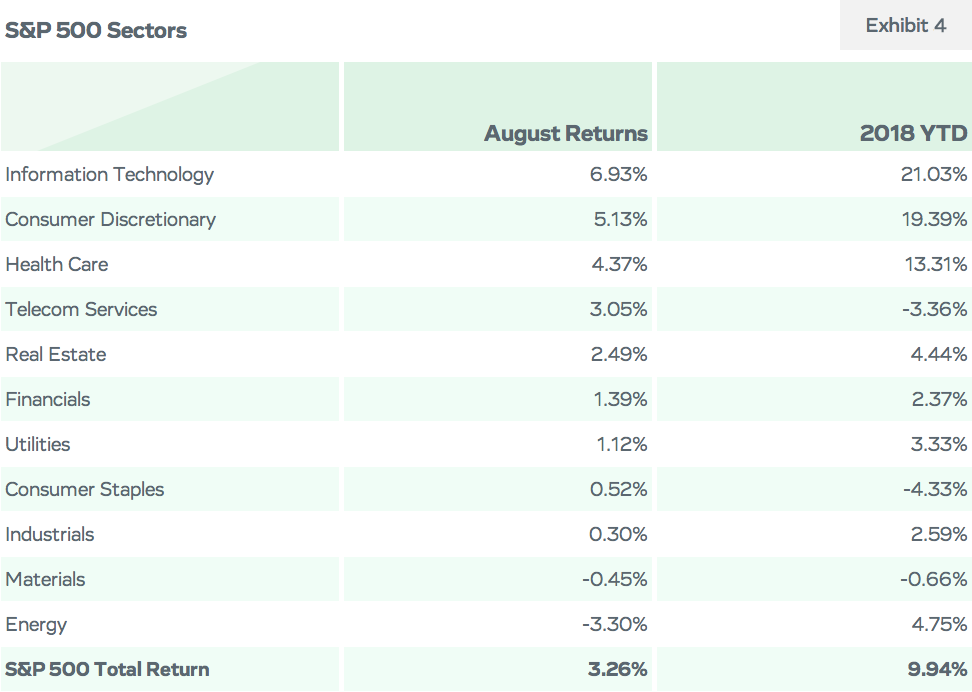 Treasury Yields Decline
The market yield on 10-year U.S. Treasuries retreated in August after a strong move in July. It dropped to 2.85% at the August close from 2.97% at the end of July.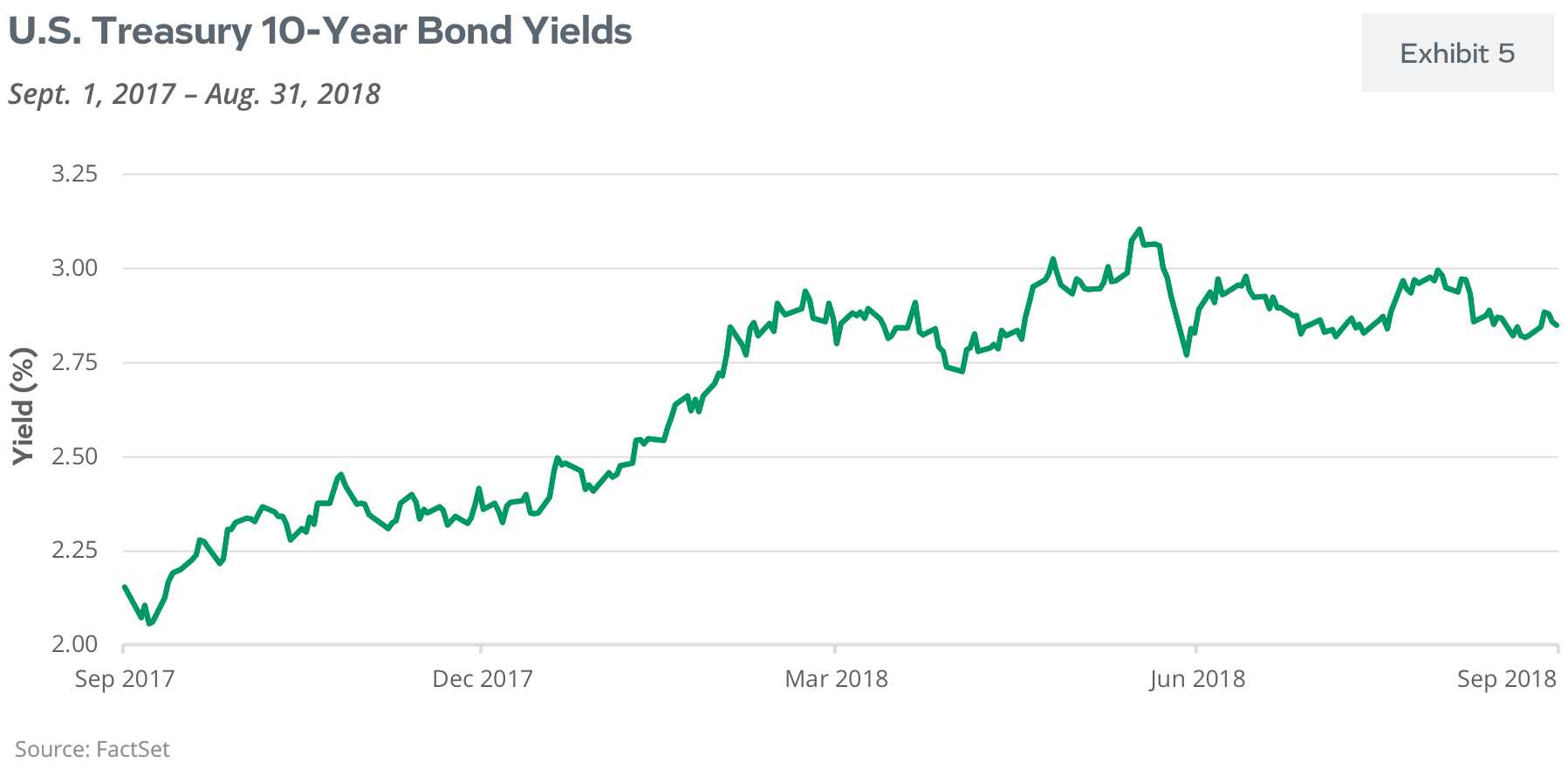 Oil Prices Stabilize
After a sharp 7.3% drop in prices in July, oil stabilized in August, with West Texas Intermediate Crude finishing the month at $69.80 per barrel. (West Texas Intermediate is a grade of crude oil used as a benchmark in oil pricing.) That's a 1.51% increase over the July closing price of $68.76.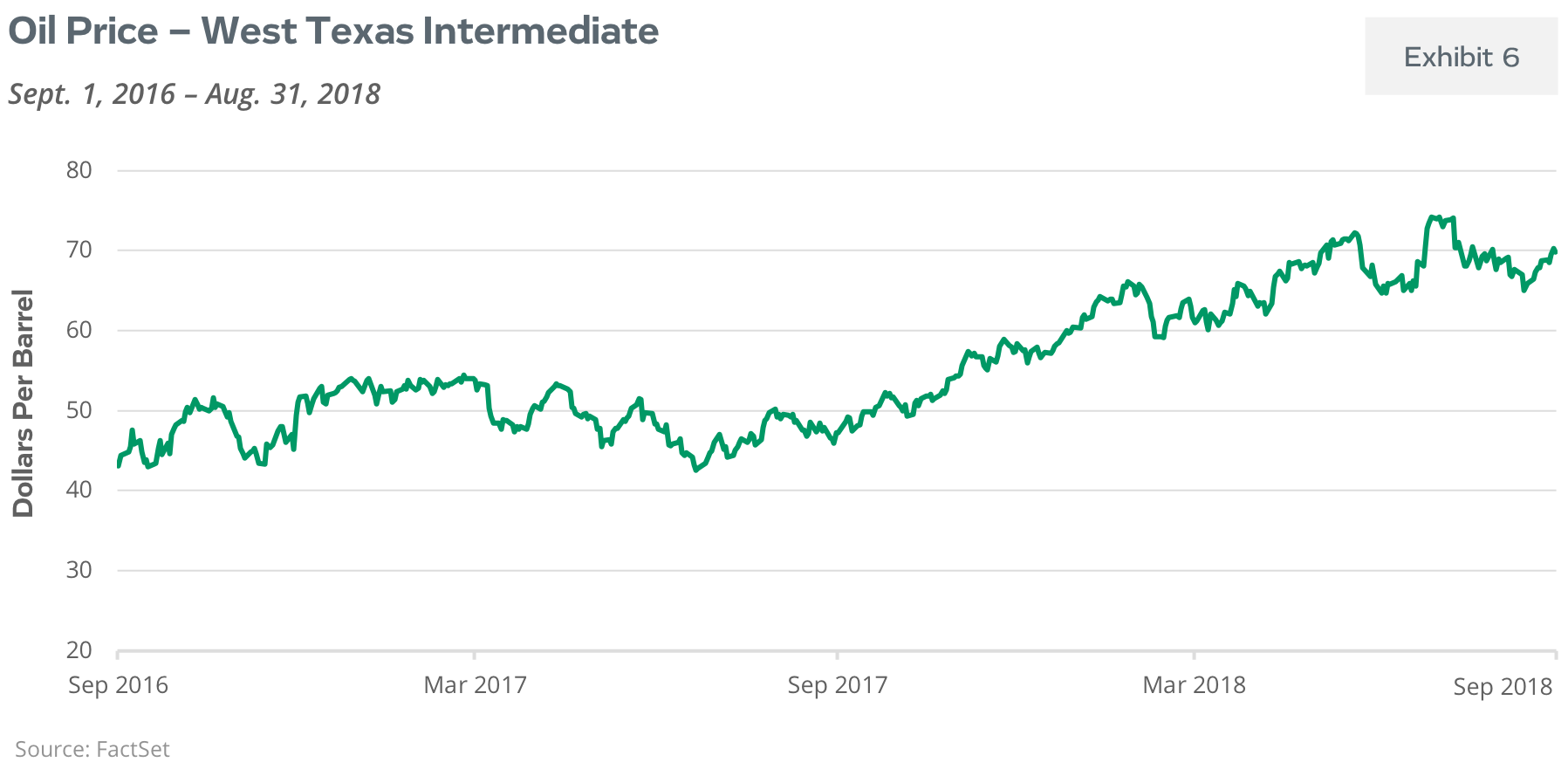 International Equities Slip in August
The MSCI EAFE Index declined in August. The index, which tracks the performance of developed-economy stocks in Europe, Australasia and the Far East, dropped 2.19% in August, and is down 4.33% through the first eight months of 2018.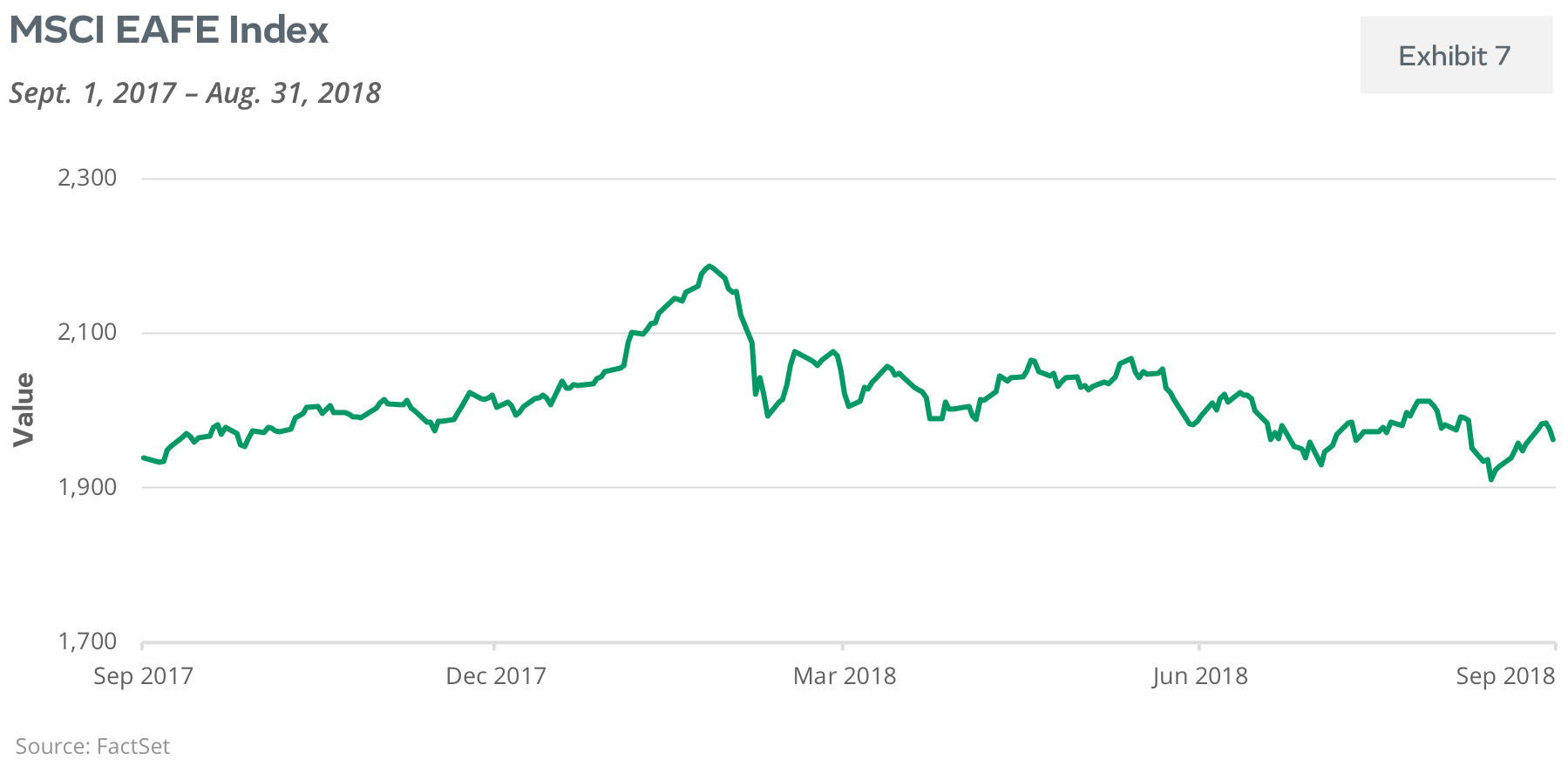 All information and representations herein are as of 09/04/2018, unless otherwise noted.
The views expressed are as of the date given, may change as market or other conditions change, and may differ from views expressed by other Thrivent Asset Management associates. Actual investment decisions made by Thrivent Asset Management will not necessarily reflect the views expressed. This information should not be considered investment advice or a recommendation of any particular security, strategy or product.  Investment decisions should always be made based on an investor's specific financial needs, objectives, goals, time horizon, and risk tolerance.
Indexes are unmanaged and do not reflect the fees and expenses associated with active management. Investments cannot be made directly into an index.
Past performance is not necessarily indicative of future results.