A recent interview with Thrivent Mid-Cap Stock Portfolio Manager Brian Flanagan, shed some light on the basics of the mid-cap stock category/asset class as well as some insights into the Thrivent Asset Management process. Below are the video and video transcripts of the interview.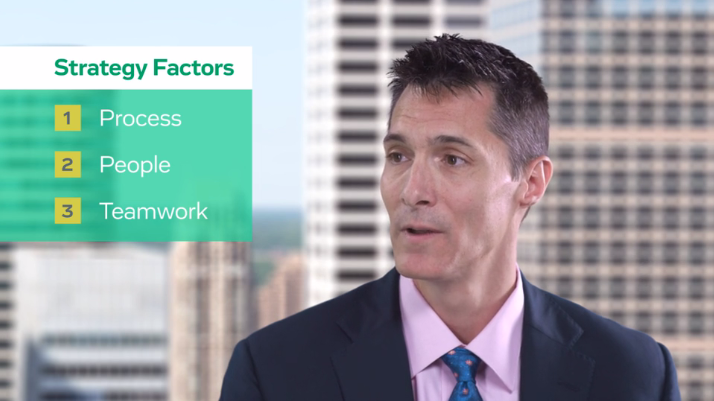 "Brian, can you start by explaining what a mid-cap stock is?"
Brian: Mid-cap stocks generally have a market capitalization of between $5 and $20 billion. However, this is a fluid number that changes over time with the market. Some examples of mid-cap companies are Harley Davidson, Twitter, and Chipotle.
 "What are the unique opportunities in the mid-cap market?"
Brian: "Mid-cap stocks offer the unique characteristics of growth potential and solid infrastructures. Relative to their large cap peers, mid- cap stocks generally have better growth potential because they are earlier in saturating their market opportunities, and, therefore, are less tied strictly to GDP growth. Relative to their small cap brethren, mid-cap companies usually have better management teams and a more developed infrastructure. We believe that this combination of solid growth potential and experienced management teams offer the best of both worlds."  
 "What about the risks? What are some of the head winds might you face in the mid-cap universe?"
Brian: "Mid-cap stocks generally carry a higher risk of loss than large-cap stocks. Any slowing in the economy tied to potential economic uncertainty, political uncertainty, interest-rate volatility, emerging market instability may impact mid-cap stocks more than their large-cap peers. Valuations across the mid-cap universe are also higher now than at any point in the last three years ago, and any growth disappointments may be magnified because of those extended market valuations." 
 "What do you believe are the strengths of your investment approach?"
Brian: "I would attribute our success to 4 key factors:
First is process. We have developed a long-term, bottom-up stock selection process to keeps us balanced through good and bad times in the market 
Second is people. We have an intelligent team of hard-working analysts and portfolio managers, including Brett Schwiesow and Chad Miller, who work hard at managing the portfolio every day. It's not enough to have a process; it must be executed through people.
Third is teamwork. An important part of our process is respectfully challenging other's opinions and assumptions so we can identify all the risks and opportunities of any potential investments in the portfolio.
And finally, the fourth is patience, which is the most critical, and also the most difficult aspect of any long-term investment strategy. We require patience from our portfolio managers, analysts, management team, board of directors, and shareholders. Thrivent tries to provide that patience from all involved."
All information and representations herein are as of 04/25/2017, unless otherwise noted.
The views expressed are as of the date given, may change as market or other conditions change, and may differ from views expressed by other Thrivent Asset Management associates. Actual investment decisions made by Thrivent Asset Management will not necessarily reflect the views expressed. This information should not be considered investment advice or a recommendation of any particular security, strategy or product.  Investment decisions should always be made based on an investor's specific financial needs, objectives, goals, time horizon, and risk tolerance.