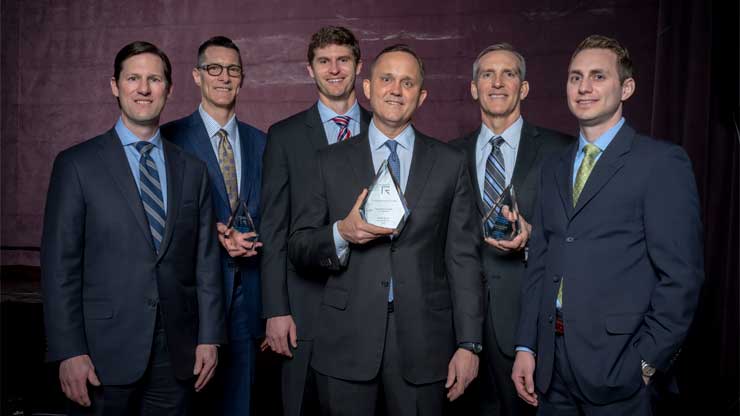 March 7, 2019
It's an honor to continue our tradition of award-winning performance with recognition from the prestigious, independent Lipper Fund Awards from Refinitiv, as a consistent outperformer in seven fund categories. Learn more about our Lipper awards.
March 14, 2019
Thrivent Mutual Funds earned the fourth spot on Barron's 2018 Best Fund Families, outranking more than 90% of the fund families included for the one- and five-year categories. Learn more about our Barron's ranking.
Barron's Ranking: 57 fund families qualified for the 2018 Barron's Fund Family Ranking based on asset-weighted performance. Thrivent Mutual Funds was ranked #4 of 57 for one year, #3 of 55 for five years and #16 of 49 for 10 years for the periods ending 12/31/2018.